We have many different high performance composite fabric to produce longboard and downhill board.

In order to produce high performance boards to our customers, we tested many different construction and different materials to make boards are stronger and flexible and lighter to ride.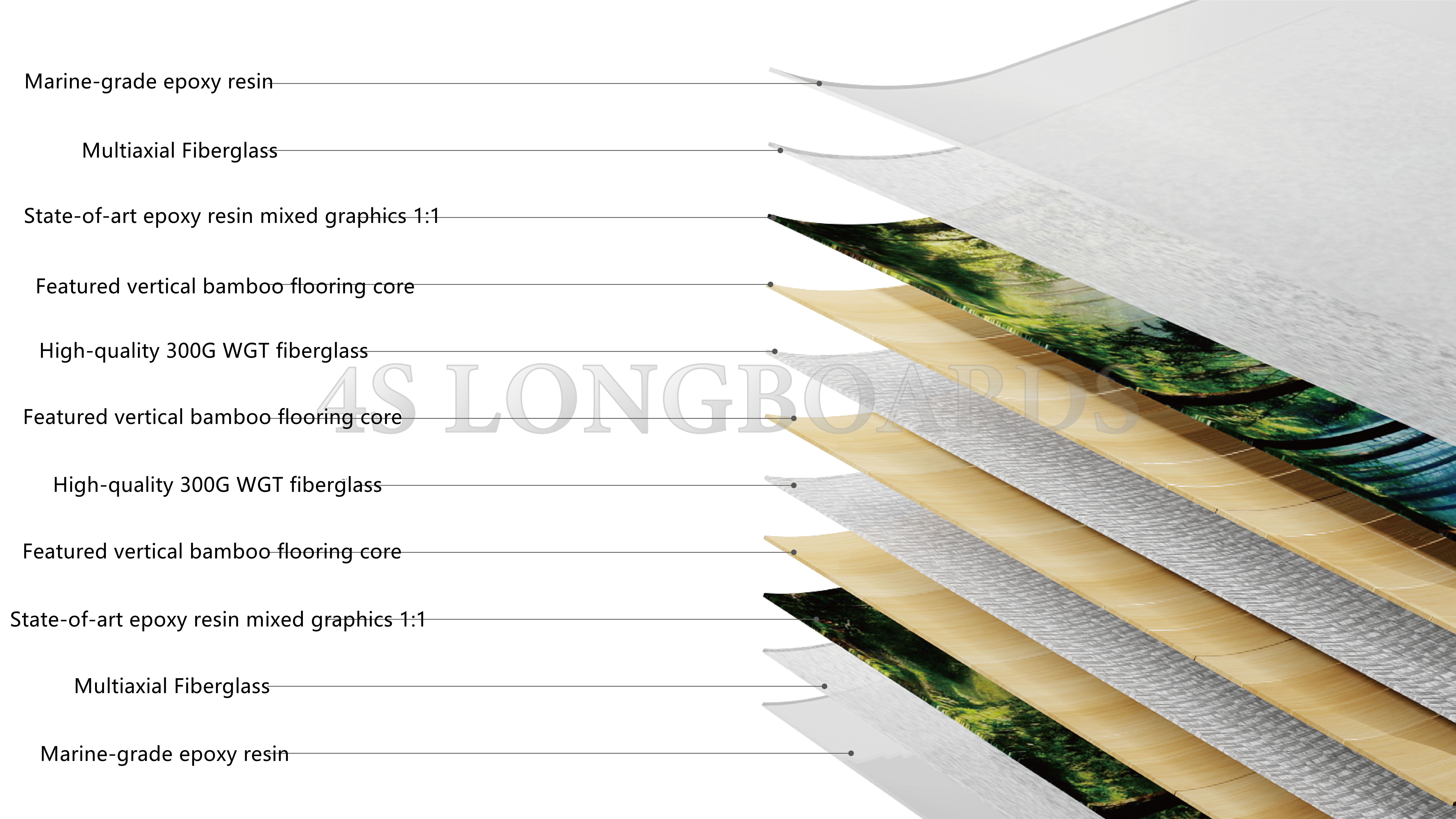 Above picture just one of this kind of named "Sandwich" construction for longboard, we can make any adjust base on our customers to meet different rider.
This kind of construction we use high quality fiberglass or carbon fiber and epoxy resin for lamination to make decks more stronger and flexible also it's lighter than regular maple construction. the important that graphics will have much better protected under the epoxy resin and we can make different fabric to instead of regular graphics! all the graphics will looks like translucent ,we can saw the grain of maple and bamboo veneers and composite of fabrics.